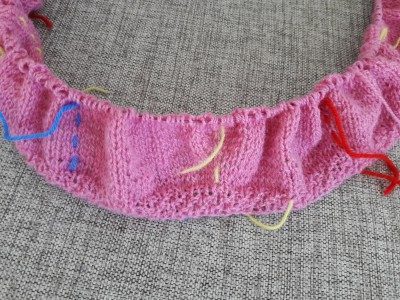 Most knitters have experienced the need of using markers when knitting. One of the easiest ways to do it is to use threads. They will give a lot of information while working.
First, the threads will make you notice whenever there is time to stop for making an increase or a decrease, or something else you would like to be reminded.
Second, the threads can help you to count rounds. Just put the end of it over to the other side when you reach the right number.
Third, let the threads tell you which part of the work you have reached. One colour for the sides, one colour for midst back, and so on.
Just find what's work for you.
By the way, this is going to be a bolero.