The Nordic summer is colourful and provides inspiration for many combinations of colours. Here you will see how Nordic summer colours are captured in a knitted jacket.
What is your inspiration for choosing a palette when planning your next knitting project? And which colours would you like to capture in a jacket? Is it one special colour, or is it many?
The palette for the Jacket Hjemover contains some of the colours in the summer landscape a place in the northern part of Norway, where Aud B grew up. The English word for Hjemover is homewards.
To put the summer colours together
In the jacket Hjemover, the green represents the grass and leaves. The Nordic summer makes the landscape very much green and that is why that is the main colour.
Some of the contrasting colours are alternating, but the pink and the white do not and are more used than the other colours. Throughout the Nordic summer, the two colours can be seen on different flowers that grow wild in nature. The pink flowers in the early summer are not the same as the pink flowers in August, but you will see the colour in the nature from the beginning to the end. The same goes for the white flowers.
In this jacket there are only five contrasting colours. If you have yarn left over from other projects, you can very well use them for the alternating contrast and have several colours.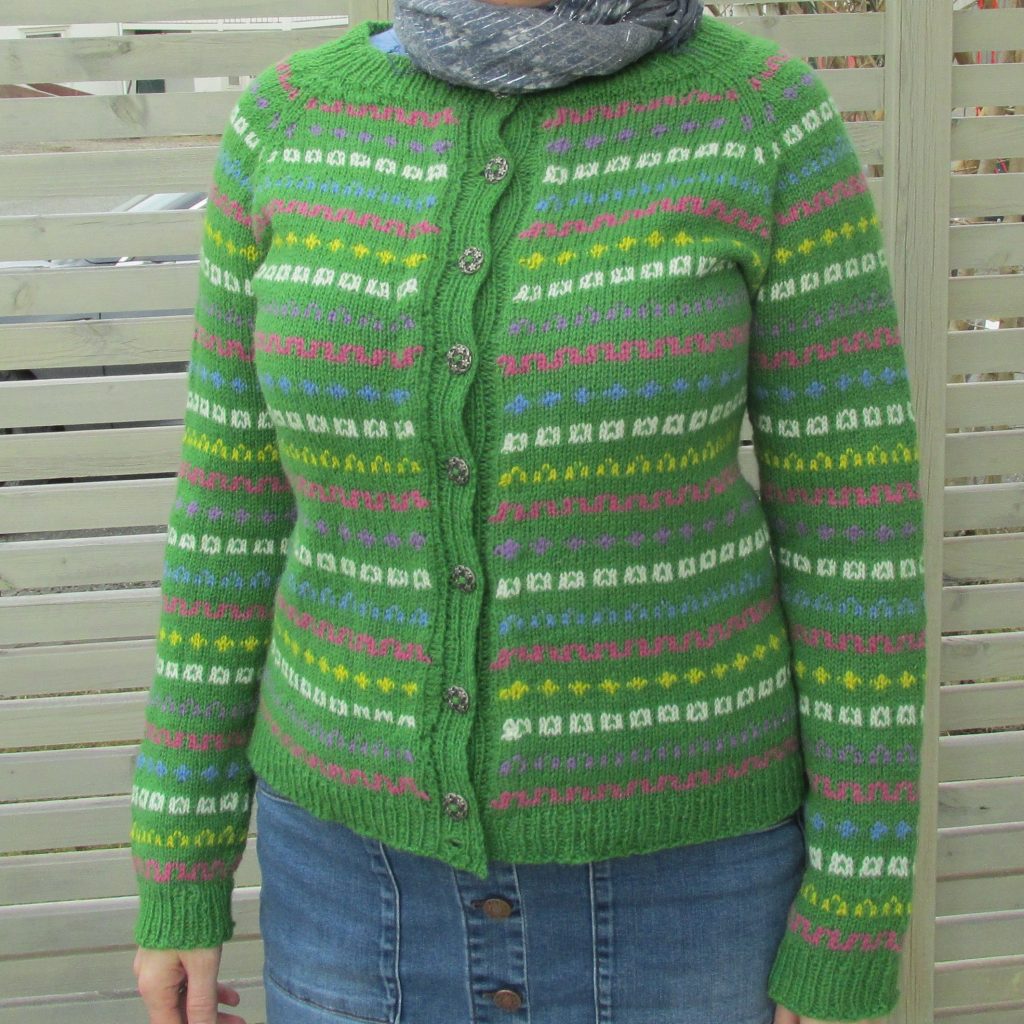 To see more designs from Aud B, visit the online shop at audb.no. And for more inspiration, stay tuned to this blog and check it out.