Fluffy and elastic or firm with clear lines?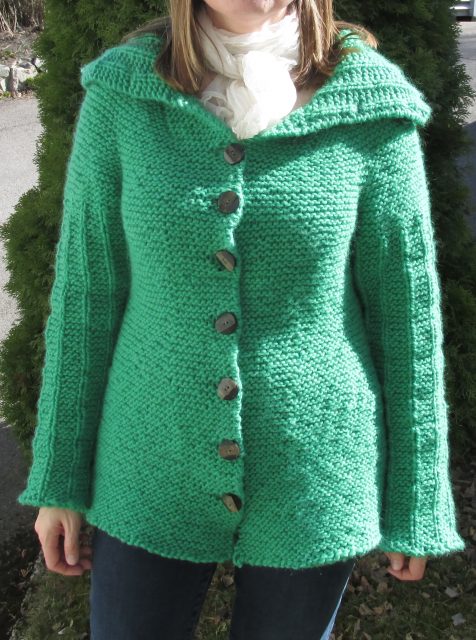 Look at those two cardigans.
The green one is knitted with a super bulky yarn, like the pattern calls for. It is easy to see the shape of the finished garment. The fabric is firm, still the jacket is soft and warm.
The white one is knitted with a fluffy, bulky yarn. Each stitch is a little bit looser with this yarn, and that gives the fabric some more elastic. It also softens the lines of the shape.
The choice of yarn will of course have an impact on the finished garments weight. In this example the green cardigan is 1 kilo and the white only 275 grams! But that does not necessarily do anything to the expression.
At last the question is what need the garment is meant to cover. Choose the yarn that gives the wished functionality and expression.